Megan Wols - 01 / Sep / 2015
Meganwols.com
Fashionblogger Megan Wols over Rio by Jozemiek haarelastiekjes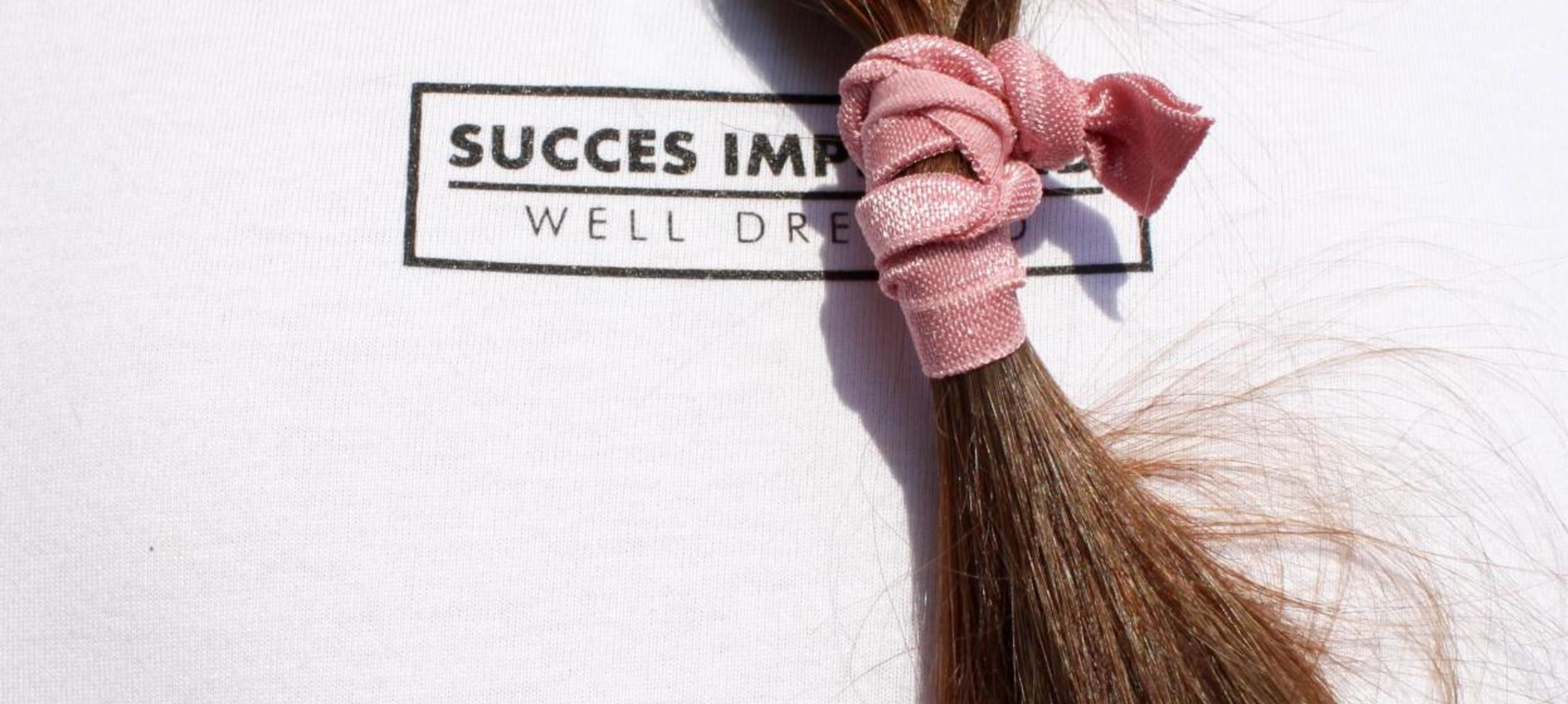 Altijd ben ik ze kwijt. En als ik weer een berg gevonden heb - onder een tafel of bank - ruim ik ze strategisch op zodat er 'overal' eentje ligt. Want niets is vervelender dan je tanden te gaan poetsen met een bos haar in de weg. Ik heb het over elastiekjes. Ik geloof dat iedere vrouw met genoeg haar op haar hoofd wat je kunt vastbinden, dit fenomeen kent. Ik geloof ook dat er een elastieken monster bestaat die alle elastiekjes op eet. Want je koopt er 20 waarvan een maand later nog maar 1 over is - waar de rek uit is verdwenen en je hopeloos op zoek moet naar zijn vriendjes.
Met mijn lange haar kán ik niet zonder een elastiek. Het overkomt me vaak genoeg dat ineens mijn haar in de weg zit en het vast móet. Binnen een seconde ! Meestal grijp ik naar het elastiekje die steevast om mijn linker pols zit geschoven. Maar het is een onding. Het past vaak niet bij mij de armbandjes die ik ernaast draag (ja echt) en vind een elastiekje best slordig staan. Om ze in mijn tas te stoppen is eigenlijk geen optie, ook hier verdwijnen ze miraculeus (!!)
Ik heb al eens nagedacht over een goed alternatief. Een leuk kleurtje of een armband die je over je elastiek kan schuiven zodat je het elastiekje niet meer ziet. Het is nooit tot een prototype gekomen, dus zo goed was mijn idee niet. Ik heb al eens eerder geschreven over Jozemiek. Zij maakt sieraden met hierachter een prachtig verhaal. Zo ook de Rio armbandjes. Je zou kunnen denken; waarom heeft ze het überhaupt over elastiekjes? Nou, deze armbanden zijn ook te gebruiken als haarelastiek !! How handy..
Met deze fleurige armbandjes steun je ook nog eens een heel goed doel. Met elk verkocht exemplaar doneert Jozemiek een maaltijd aan straat arme kinderen in Rio de Janeiro. Dit doet zij in samenwerking met de stichting 'Help Mij Leven'. Deze stichting helpt de kinderen aan o.a. onderdak en voedsel. Op juli stond de teller al op meer dan 9500 maaltijden door de verkoop van Jozemiek haar Rio armanden!! Doe je mee?
De armbandjes/haarelastiekjes zijn in heel veel verschillende kleuren en motieven te verkrijgen via de website van Jozemiek. Houd ook mijn website in de gaten voor wellicht een leuke winactie binnenkort .. Help je ze mee naar 10.000 maaltijden?!