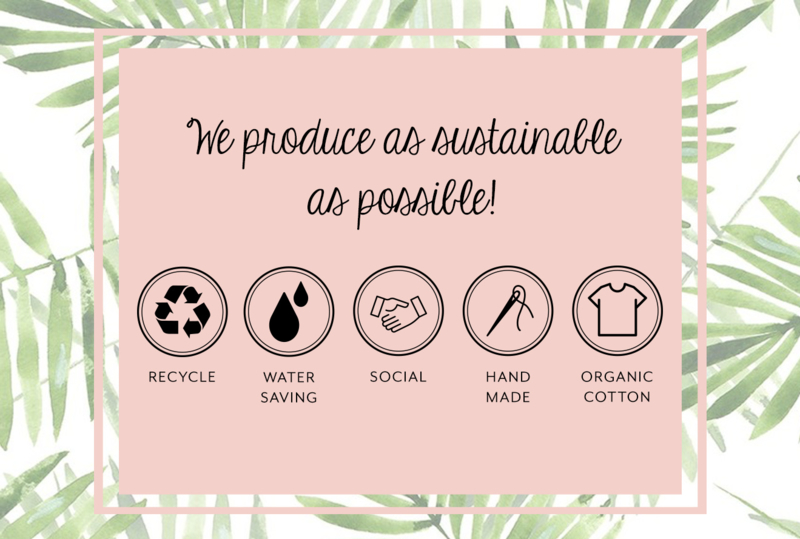 About Jozemiek®
Jozemiek® Sieraden offers a wide range of beautiful, exclusive handmade jewelery, designed by Jozemiek. She describes the style of her jewelry as a no-nonsense with a worldly "touch". Tough & feminine at the same time.
Inspiration sources are the result of the beautiful journeys that Jozemiek has made in recent years. That is why Jozemiek chooses the use of particularly beautiful materials. Whether it is glass, ceramics, silk or semi-precious stones: everything is personally selected and of excellent quality!
Designer Jozemiek started her own jewelry label in 2011 with the Rahki, an Indian wrap bracelet. With every new line she wants to give a message, just like she does with the RIO by Jozemiek. In everything she does, the message is central that giving is something beautiful, but giving something from your heart is the most beautiful thing.
Jozemiek® also takes its social responsibility . We think Trade should be as Fair as possible. All people we work with around the world are entitled to fair working conditions. We attach great importance to this, just as we attach great importance to sustainable production and fair terms of employment (no child labor). That is why Jozemiek® jewelery is nickel-free, cadmium-free and lead-free.
Furthermore, we value social responsible business, so we work together with Social Workshop of VIXIA.



Because of the wide range, the variety of colors and the beautiful idea behind all products, the handmade jewelry of this jewelry label is a must have for every fashionable and trendy woman.
Bohemian and Ibiza jewelry
Our attractive jewelry with a BoHo and Ibiza look have been very popular with fashion-conscious women in the Netherlands and abroad for many years. The bracelets fit with many outfits and give you the relaxed Ibiza feeling. Are you looking for a nice gift? How about friendship bracelets in various colors and designs.


Rio bracelets and hair bands
Our Rio by Jozemiek® jewelry line is a trendy elastic band that you can use as a bracelet or hair band. These unique bracelets and hair bands are available in many colors and prints and are perfect to combine with any outfit.
Rakhi wrap bracelets friendship bracelets
Are you more of a jewel with meaning? Then jewelry line Rakhi is an excellent choice for you. These handmade friendship bracelets are made of 100% silk and have beautiful beads and / or sling charms.