About Jozemiek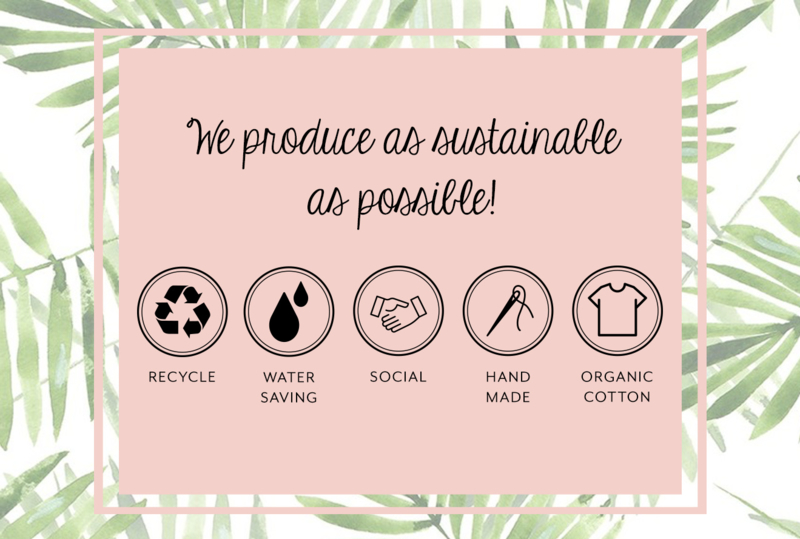 About Jozemiek
About Jozemiek :
Jozemiek® Fashion & Jewelry offers a wide range of clothing, fashion accessories and exclusive handmade jewelry, which are designed by Jozemiek. She describes the style of her jewelry as no-nonsense with a worldly touch. Tough & feminine at the same time, but produced as sustainably as possible.

I would like to help make the world a bit more beautiful. That is why I think about what I do as much as possible, how much impact this has on the world around me. Sometimes that is quite difficult and I face major challenges. Most of my designs are made in countries that are very far away. Then the jewelry, bags and other fashion accessories come to the Netherlands by boat or plane. Doesn't sound very environmentally friendly… Yet I choose this, because my heart is with the people in developing countries, women entrepreneurs who do not get fair opportunities in many countries but who are often masters of their profession. These people have a wonderful talent, but do not always get the chance to live on their passion and craftsmanship. I would like to give these people a chance, to make that dream come true and follow their heart, to choose a profession and be rewarded honestly for it. The employees in the local workshops we work with are paid fairly and can support their families and let their children go to school. By also using recycled materials, it is a win-win situation for people and the planet . I regularly travel to my partners abroad to see and check everything with my own eyes and where I can improve the process for the employees, I will certainly do this.
In 2011 I followed my heart and as a designer I started my own jewelry label with the Rahki, an Indian wrap bracelet. I would like to give a message with every new line, just like I do with the RIO by Jozemiek or the ONE-Day charity collections. In everything I do I try to convey the message that giving from your heart is the most beautiful thing there is.
Don't just give a gift, give it by your heart.
Jozemiek and the company Jozemiek® also takes its social responsibility . We think that Trade should be Fair as much as possible. All people we work with around the world are entitled to fair working conditions. We attach great importance to this, just as we attach great importance to sustainable production and fair working conditions (no child labor). That is why Jozemiek® jewelry is nickel-free, cadmium-free and lead-free as much as possible.

We also value corporate social responsibility .

Love, Jozemiek



Due to the wide range, the variety of colors and the beautiful thought behind all products, the handmade jewelry of this jewelry label is a must have for every fashionable and trendy woman.
ONE DAY charity collection
Our ONE DAY by Jozemiek® jewelry line is a hip, colorful jewelry line. All jewelry from the ONE Day collection is handmade by local artisan. The colored chains and bracelets as well as the zodiac sign collection and the latest initial collection. All ONE day jewelry is made of stainles steel with a 14k gold plating. For each one-day piece of jewelry sold, we donate a meal to a street child in Rio de Janeiro.
Rakhi bracelets friendship bracelets
Are you looking for a piece of jewelry with a special meaning? Then jewelry line Rakhi is an excellent choice for you. These handmade friendship bracelets are made of 100% silk and have beautiful beads and / or sliding charms.