Jozemiek® | Fashion & Sieraden
•Ordered before 15.00, shipped the same day•
• Low shipping costs •
•Free gift packing •
Favorites by Jozemiek Fashion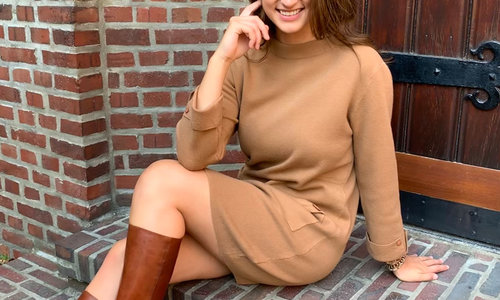 Favorites by Jozemiek
In addition to designing jewelery, bags and a beautiful beach collection, Jozemiek travels all over Europe by looking for the nicest fashion items that fit the current trends. In addition, Jozemiek makes sure that these items easily combine with each other so that you can create your favorite look.
Jozemiek is now a brand that guarantees fair production, not only for its own designs but also for all other brands with which it cooperates. For the Favorites by Jozemiek we provide a rapidly changing collection that gives many ladies a lot of shopping pleasure.

Jozemiek's passion for creating a positive atmosphere and honest production of jewelry, bags, scarves and clothing. Traveling around the world, meeting different cultures and gathering experiences are the ingredients to create this collection. Love, laughter and positive cooperation with women all over the world is what Jozemiek does. This limited edition collection is a mix of authentic articles with small details. Both feminine and edgy or nonchalant, casual with a feminine twist. An amalgamation of details from corners around the world. These limited edition items form the basis for every wardrobe of every woman.